After purchasing the plugin, go to your account at 
https://customer.eggplantdigital.cn/
and log in. 
Under Services > you will see your newly purchase plugin "WooCommerce Silkpay Gateway", click on the service.
Here you will see a link to "Download Now".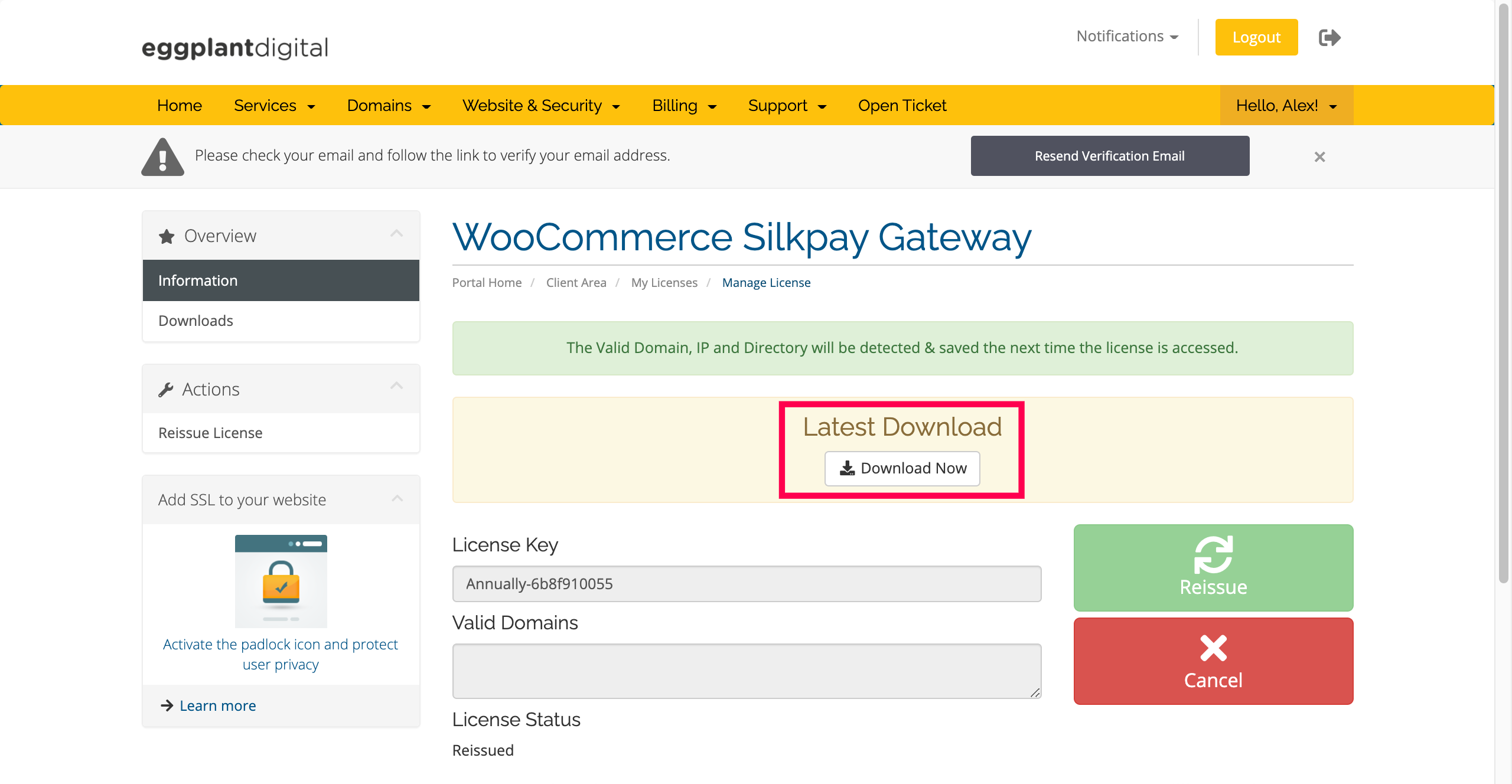 Log in to your WordPress website, and go to Plugins > Add New
Upload the plugin files that you have just downloaded. Then Activate Plugin
With the Plugin activated, go to WooCommerce > Settings > Payments > Silkpay Gateway
Copy and paste your license key into the Product License Key field.
Now, if your license is valid, the rest of the plugin settings will show.
Enter in Silkpay account details provided to you by Silkpay.
The first settings page, enables WeChat Pay, if you would like to enable Alipay, go back to the Payments page in WooCommerce Settings and enable Alipay
Any questions please contact our support team.
Thank you!